"Bot Camp is the robotics program I've always dreamed of creating for my own kids: a sports camp, where you build robots that play the sports. Students learn to design, build and program their own robots in a 4 to 1 ratio from the area's best award-winning competitive roboticists. It's the ultimate experience to discover and develop important robotics skills for the future in a fun and engaging way." -Shawn Lim, Founder of Bot Camp and FIRST Robotics Competition World Champion. Programs include: Summer, March break, and PA-day camps; after-school/weekend workshops; and full-year competitive robotics teams. Start at any time with our ultra-flexible scheduling - contact us to customize your program today!
---
The Our Kids review of Bot Camp - Specialty Robotics Programs
As in so many camps, the real value of the programming comes from the people that campers meet when they attend, and that's especially true in this instance. At Bot Camp they'll work with peers who share their passions and aptitude for STEM. They'll also enter an environment of champions; all of the instructors are award-winning, competitive robotics athletes. And they think of it in that way—it's a sport, and they approach it as you would any sport, with drive, passion, and a thirst for challenge. The program is designed, developed, and run by Shawn Lim, who is himself an elite athlete in the world of robotics and programming. As director of district implementation for FIRST (For Inspiration and Recognition of Science and Technology) Robotics Canada, he has a deep experience and history with competition, having competed in the very first event in 1998. He's vibrant, and inspiring, and runs the programs in that vein. The camp is committed to providing girls opportunities, with ample gender peers and mentors.
---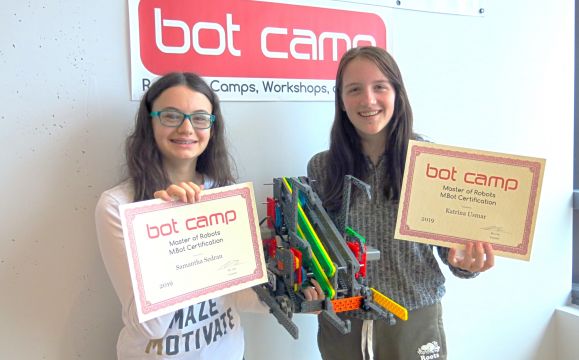 Address
4789 Yonge St, Unit 919, Toronto, Ontario, Canada