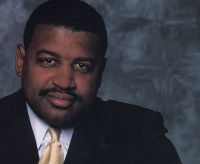 Butch Carter, Founder
It is a great honour and pleasure to foster a culture that gives as many Canadian youth the chance to learn and play basketball in a structured environment.
The visions of the Butch Carter Super Camps are as follows;
To establish a camp for student-athletes between the ages of nine (9) through 17 to expand and improve their athletic ability through the sport of basketball with some of the elite athletes and coaches from around Canada

The emphasis at the camp will be placed on improving each student-athletes individual skills and knowledge of basketball
​Our philiosophy is teaching the proper fundamentals to young student-athletes is of paramount importance. Proper fundamental (passing, shooting and dribbling) will allow each student-athlete to thrive at whatever level of play their talent and work ethic enables to them reach.
I enjoy teaching players to play and think at a very high speed. This allows the student-athlete to make great decisions for his or her team at the highest level.
Our Goals
When a student-athlete attends the Super Camps Session, there are five (5) key goals we want all student-athletes to adapt:
1. How to Build Individual Skills
2. Importance of Teamwork
3. For all student-athletes to Give a Great Effort in everything they do on and off the court
4. Respect other student-athletes, coaches, administators and anyone involved with the Super Camps Program
5. To have a good Sportsmanship attitude
I am looking forward to meeting some of the 'Future Stars' of tomorrow and their parents in the near future at a Super Camps event.