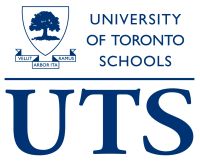 Program Administration, University of Toronto Schools
UTS' "Experience Innovation" programs provide a fresh approach to the March break and summer experience. They offer students and parents a unique opportunity to explore what can be accomplished in a short period of time through creative learning experiences that combine education and fun, for an innovative experience that is second to none.
Our dedicated Program Directors and Operations team work hard to make these experiences meaningful and enjoyable for all participants. All of our programs are run by UTS teachers in collaboration with our partners, including University of Toronto faculty and staff, and not for profit community organizations such as the Firefly Foundation. These partnerships open doors for participants to stretch themselves through inspired engagement.
If you've participated in one of our programs in the past, we look forward to welcoming you back! If you want to experience something that will stimulate and motivate you…look no further! We look forward to having you join us.