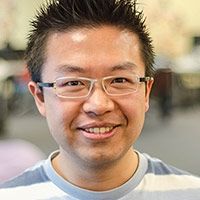 Matthew Chan, President
Hi, I am Matthew.
The company was founded 11 years ago to bring technology education to kids. Our mission is to inspire students to pursue a career in technology. I am proud to say we are well on our way! To date, we have graduated over 5000 students.
We strive to create a fun and safe environment for your kids to explore different technologies. Our programs and camps are designed to spark the curiosity of students. Curious? Join our programs and camps to discover the Kidzwhiz magic!