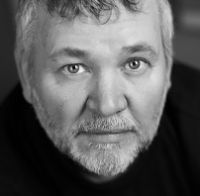 Desmond Jordan, Executive Director
Who better to deliver exciting Academic & Enrichment Camps than Sylvan Learning? For over 35 years Sylvan has been the leading provider of supplemental education across North America. We have drawn on that experience locally, to design what we believe are some of the best academic camps available. If you are a parent who wants their child to have fun and be challenged intellectually during the summer, then the Sylvan Academic & Enrichment Camps are for you.
Also back by popular demand is our Early Literacy Read-Ahead camp which focuses on strenghting core reading and early printing and writing skills. These young campers will also have the opportunity to develop basic STEM skills as part of newly enhanced program.
New to Sylvan this year, our High School Prep camps are specifically designed to help students start the school year off with confidence! Ideal for students entering Grades 8 through 11. Writing for Success, Study Skills and Math Preview weekly camps are now available but space is very limited.
WHY CHOOSE SYLVAN SUMMER CAMPS FOR YOUR CHILD?
 Academically enriched daily and weekly activities
 Highly interactive and adaptive to student needs
 Age-appropriate games, challenges and team assignments
 Designed and led by Ontario Certified Teachers
 Based around fun and engaging themes
 High quality with small groups and low ratios
 Great value pricing includes a camp T-shirt and option of extended care
 Our "Stealth Learning" approach means your child will have fun while learning.
 Weekly full and half day camps all summer long from July 4-Sept 1
SYLVAN Read-Ahead & STEM camps for ages 4-7 years
Half Days 9am-12pm. Optional extended hours. Max 6:1 ratio
Early literacy enrichment program led by a Certified Teacher
Focused on strengthening core reading and early writing skills enhanced with STEM exploration.
SYLVAN ACADEMIC & ENRICHMENT CAMP for ages 7-12 years
Full Days 9am–4pm Max 8:1 Ratio
Optional early drop off from 8.30am and late pick up until 4.30pm (for a fee)
Aside from fun, all camps will include applied elements of STEM and Language Arts.
WHAT WILL MY CHILD BE DOING EACH WEEK?
Our Stealth Learning approach means that, while you will not see text books in the Sylvan camps there will be consistent use and application of essential academic skills such as math, science, technology and literacy. All of the camp modules will be age appropriate to the group and our low Teacher to Camper ratio will ensure all of the activities will be delivered in a fun and supportive individual and team format. We are happy to share our daily and weekly schedlues with you upon request.
WHAT ARE THE WEEKLY THEMES?
Children love fun themes and these will differentiate each week of camp so your child will never be bored, no matter how many weeks they attend.
Weekly Themes include: Celebrating 150 Years of Canada, CSI Forensics, Smart Super Heroes, Earth & The Environment, Space Odyssey, Exploring Ancient Worlds, At The Movies, Exploring Engineering, News & Clues.
Regardless of the specific theme, each camp includes critical areas of applied learning such as creative thinking and logic, math and science (STEM), the examination and comparison of facts and fiction and the use of individual and team projects and challenges in an engaging and dynamic manner.
We use a wide variety of entertaining learning media which will vary from week to week. This use of media will align with our theme and will involve investigation, exploration, discussion, analyzing, measuring, building ideas, structures and theories.
Robotics and Coding are now a daily part of our weekly themed camps. From 9am-12pm we incorporate Robotics and interactive Lego WeDo software, into our program to enhance our math, science or writing focused theme. We will also do further 'drag and drop' computer coding techniques using Tynker to allow campers to learn how to build their own video games.
We are confident that if you have a curious child or one whom you know enjoys having fun in a group environment, then they will thoroughly enjoy our camp. As a parent you will also have the comfort of knowing they are having a fun and intellectually engaging summer.
Best Regards
Desmond Jordan
Executive Director of Sylvan Learning in Burlington & Hamilton/Ancaster