On now. Don't miss it.
Must attend event for parents & students
Meet with all the top schools in just one day.
Attend info seminars with education experts.
Consult with school heads and admissions teams.
Ten amazing athletes with boarding school beginnings
Find a list of schools
With the launch of ExperienceBoarding.ca, we're celebrating all that makes boarding schools great, while simultaneously dispelling boarding school myths. While there are many misconceptions about boarding school, the ones we're taking on here are the myth that boarding school is completely focused on academics and the myth that boarding school athletics consists only of field hockey and polo.
No other schooling environment allows young athletes to immerse themselves so fully in the varsity sports they love. And they can benefit immensely from that, as shown by the examples below: ten astonishingly good (many of them great) athletes who benefited deeply from time they spent in boarding school before taking on the world. In many cases, these athletes left a unique stamp on the games they played.
#10 Mark "The Bird" Fidrych, Major League Baseball pitcher.
Fidrych is renowned as one of the quirkiest pitchers to ever step onto a baseball mound. His spectacular debut year saw him finish one win shy of the magical 20 mark, second in Cy Young Award voting (to Jim Palmer) and as the AL Rookie of the Year. He was also the first athlete to ever appear on the cover of Rolling Stone. Fidrych changed the game of baseball with his curtain calls and handshakes with opponents. Fidrych, who passed away too young in 2009, spent four years at Worcester Academy in Massachusetts.
#9. Scott Frandsen & Dave Calder, Olympic rowing medalists.
These two Brentwood College School grads worked together to achieve a silver medal in the Men's coxless pair at the 2008 Summer Olympics in Beijing. You may argue that we're showing our Canadian bias here but the pair presents a perfect example of what can be achieved with the kind of bond that can only form in boarding school. Frandsen had suffered numerous frustrations in international rowing before he reteamed with Calder. While Brentwood's enrollment is never much higher than 400 students at any one time, the school has sent over 20 athletes to the Olympic Games. And by the way, yes, we know we're discussing two athletes here. So then it's eleven amazing athletes.
#8 Jonathan Toews, National Hockey League player
.
Toews probably hadn't even found a spot on the mantel for his Olympic hockey gold medal before he was given a Stanley Cup ring as captain of the 2010 Chicago Black Hawks. And he's 22 years old. Toews played with a soon-to-be-legendary lineup at Shattuck-St. Mary's in Faribault, Minnesota. Others include up-and-coming stars like Kyle Okposo and Zach Parise to name two (read on). Shattuck-St. Mary's proudly — and deservedly — calls itself a "Center of Hockey Excellence." Seven 2010 hockey Olympians, five men and two women, are among the school's alumni.
#7 Anthony Nesty, Olympic swimming gold medalist.
Nesty won the gold medal in the 100 metre butterfly at the 1988 Summer Olympics in Seoul, South Korea, the first black athlete to win gold in the swimming pool. Nesty is a hero in his native Surinam where his accomplishment has been commemorated in numerous ways including the issuing of a stamp, along with gold and silver coins. Although there are boarding school graduates who have won more gold medals in the pool (e.g. Nelson Diebel), Nesty stands as a special example of how international students can thrive in a North American boarding school. He is a graduate of The Bolles School in Jacksonville, Florida, ranked top ten in high school athletic programs nationally by Sports Illustrated.
#6 Brian Leetch, National Hockey League player.
Stanley Cup winner, Conne Smythe Trophy winner and NHL Hall of Famer, Leetch attended Avon Old Farms, a boys only boarding school in Avon, Connecticut. According to Legends of Hockey, it was at Avon that he "came into his own." Leetch spent almost his entire career with the New York Rangers; at his retirement ceremony fellow legend Mark Messier dubbed him the "Greatest Ranger of All Time." He is certainly one of the greatest US-born players to ever lace up a pair of skates.
#5 Bob Mathias, Olympic decathlete.
Matthias was a two-time gold medalist in the decathlon who went on to a successful political career. He attended The Kiski School, an all boys boarding school in Saltsburg, Pennsylvania. At the 1948 Summer Olympics in London, he became the youngest athlete ever to win a gold medal (let alone the prestigious decathlon). Four years later in Helsinki, Mathias won by 912 points, an astonishing margin, becoming the first to ever successfully defend an Olympic decathlon title. That same year, he led the Stanford University football team to a Rose Bowl appearance. Later in life, he served four terms in the United States House of Representatives. He's listed #78 on Sports Century's list of the greatest athletes of the 20th century.
#4 Steve Nash, National Basketball Association player
.
A permanent fixture on the floor for the Phoenix Suns, one of a small minority of players in NBA history to win back-to-back MVP awards, Nash graduated from St. Michaels University School in Victoria, British Columbia. A seven time NBA All Star (among many other accomplishments) Nash says St. Michaels was critical to his development as a person and as a player with undeniable leadership qualities. "I really remember how important it was academically for me to meet the standards and be able to go to university, setting up the opportunities that I've had within basketball," he tells us.
#3 Jim Thorpe, Olympic decathlete
.
Thorpe, a Native American, is often counted among the greatest athletes of all time (though many such lists have a North American bias). Thorpe won gold medals in the pentathlon and decathlon in the 1912 Olympics. He also played professional football and baseball. Thorpe was one of many Native Americans forced to attend residential school, in his case the Carlisle Indian Industrial School, in Carlisle, Pennsylvania. While the school's legacy is undeniably controversial, Thorpe thrived there under the football tutelage of equally legendary football coach Glenn S. "Pop" Warner. Thorpe was also named the best athlete of the first half of the 20th century by ESPN.
#2 Sidney Crosby, National Hockey League player.
Crosby has pretty much torn up every league he has ever played in (including the National Hockey League in spite of his youth) and many observers are certain that he will someday be listed among the greatest to ever play ice hockey. He has already won the League MVP, the Stanley Cup and an Olympic gold medal. At the age of 15, Crosby was a member of the Shattuck-St. Mary's Sabres team that won the U.S. National Championship and included other names (like Toews, Parise, Okposo and more) who are sure to dominate hockey for the next decade or so. Crosby's boarding era was crucial to his development as it allowed him some temporary anonymity; in his native Nova Scotia, he was a target of jealous opposing players. At Shattuck-St. Mary's, Crosby also made a lifelong friendship with Jack Johnson, now with the St. Louis Blues. While it's tempting to relive Crosby's Golden Goal here, a portrait of his friendship with Johnson and their time at Shattuck demonstrates the unique bonds that can form between boarding school athletes.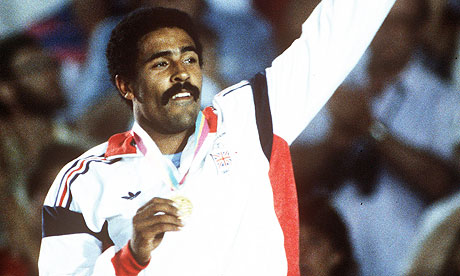 #1 Daley Thompson, Olympic decathlete
.
Thompson was crowned the World's Greatest Athlete not once but twice, as the Olympic decathlon champion in 1980 and 1984. Thompson first showed his remarkable athleticism as a student at Farney Close boarding school in Sussex, England. While his accomplishments are similar to those of Mathias, Thompson owns four world records and three Commonwealth titles to go with his two Olympic gold medals. His dominance of the sport in the competitive modern era leads many observers to argue that he is the greatest decathlete - and as logic should dictate, the greatest athlete - ever.
Meet with all the top schools in just one day.
Attend info seminars with education experts.
Consult with school heads and admissions teams.