---
On this page:
---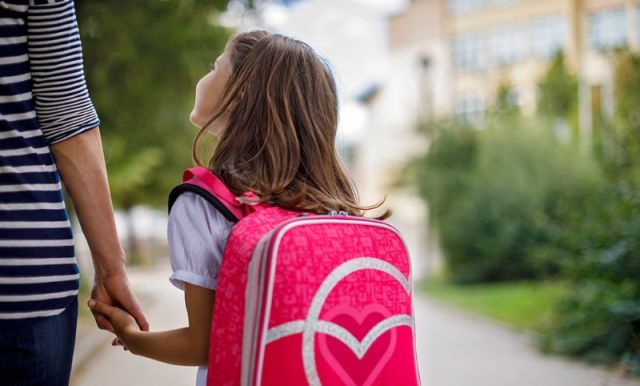 All Polish children up to the age of 18 have the obligation to learn, i.e., go to school. In fact, this obligation applies to all children staying in Poland. So, whether you have a Polish child or you're a foreigner living in Poland with a child, you'll need to find the right school.
Public schools and regionalization
For primary public schools in Poland, regionalization applies. This means that every such school serves all children living within its government mandated boundaries. So a school head can't refuse to admit a child from the area, even if he doesn't speak Polish at all.
In high school, though, there's no regionalization. General high schools, technical colleges, and industry schools can choose to admit those students they want.
This means if your child doesn't get into his or her first choice of high schools, you'll need to look into other options. School directors will sometimes help out with this process, though.
Moreover, regionalization doesn't apply to private or non-public schools, including those at the primary level, although there are some exceptions. The headmaster in these schools may refuse to accept a child, even if there is a place in the school. This decision will be made based on the requirements, conditions, and criteria the school uses for admission.
Admissions to public school for immigrants to Poland
There are clearly established principles in Poland about schooling for the children of foreigners or parents who have returned to Poland. Special conditions are in place, enabling children to learn or re-learn the Polish language quickly, since many, or in some cases, all classes are conducted in Polish.
Most important to a child's starting in a Polish school is the level of knowledge of the Polish language, and only then are their age, school certificates, and completed courses considered. On this basis, and based on a conversation with parents and the child, the school head decides whether to enrol a child in a specific class and to recommend any additional Polish-language classes, as well as lessons in other subjects.
"In a situation where foreign-language parents or parents returning from abroad bring a child, the school head is obliged to conduct an interview with the student to determine the degree of their educational readiness. A team consisting of a teacher or teachers, and a school counselor and psychologist helps with this process, but the final decision is made by the school head alone," says Janusz Makuch, headmaster of Primary School No. 1 in Szczyrk.
Do you need any special documents? No, although documents can help a school assess your child's skills. The regulations say that if a student coming from abroad can't submit documents, they're admitted to a public school or public artistic institution and put in the appropriate class, semester, and year of education based on an interview.
"In Poland, we are used to the fact that after each school year, children receive stamped certificates on special forms, and an assessment sheet, filled legibly and descriptively, but this is not practiced in other countries. For example, from the Swedish school we only got a note with handwritten information that the child is joyful and smiling. And that's about it. They seem to be more specific when a child is older, e.g., after eight years. And the child came to us only when they were four," says director Makuch.
The decision to admit a child to a particular class is taken only after some time, based on a longer observation and diagnosis of the child. It should be borne in mind that the Polish core curriculum is quite strict and differs from other national programs. Therefore, very often children go to lower classes than those when they were in school abroad.
Very often, it's necessary to undergo the so-called "zero year" before primary school. This way children get used to Polish schooling, its way of learning, the requirements, and at the same time learn the Polish language. Also, language learning needs to be intensive, because in a public school almost all children are Polish.
Admissions to private schools for foreigners
Learning in a public school is therefore possible and does not involve costs, but undoubtedly can be stressful for both parents and the child. The child goes to a regular class and, together with Polish children, learns subjects in Polish, a language they may have little facility with. However, this stress can be much less if you send your child to private school.
First of all, because the classes in private schools are smaller, teachers will be able to devote more time to each student. Also, usually these schools are bilingual and some classes are taught in a foreign language. The student community is also different—sometimes even the majority of students are foreigners or children returning to the country, which promotes the integration of the child into the new school environment, accelerates their learning, and puts them in a peer group with which they can freely communicate, which reduces stress. (Learn more about the benefits of private schools.)
It should be remembered, however, that the child must still work within the Polish education system and will have to study intensively to catch up, especially in language. Thus, it may be necessary for the child to have a zero year that will allow them to master Polish, so they can continue their education with Polish students. You will also need certificates from previous schools, and documents and diagnoses, based on which the headmaster, in consultation with the teachers working with the child, will be able to decide on the assignment of the child to a specific class.
In many cases, the decision to admit a child to school will be subject to additional conditions such as testing and observation. These conditions will be all the more restrictive the higher the level of education and prestige of a given school.
"When considering admitting a child to primary or high school, we pay special attention to the educational aspects as well as psychological predispositions of the child. Of course, we check certificates and other documents issued by previous schools that characterize the child and testify to his knowledge and achievements, but we still examine the child's level of knowledge and potential," says Żaneta Cornily, owner of Pro Futuro School in Warsaw.
He adds that both primary and high school enrolment is carried out throughout the year and always takes place in the same way—the child attends school on probationary days, during which he attends classes. During this time, the child is observed and evaluated by teachers and psychologists. Older children also write tests and there's always an interview.
"On this basis, we prepare a recommendation and make a decision. If we have a place in the school and the child meets our criteria and expectations, we accept them," explains Żaneta Cornily.
At the same time, she emphasizes that a significant criterion is also knowledge of English and Polish, at least at a basic level, because her schools are bilingual and classes take place in these languages.
"If the child does not have sufficient language skills, we offer him either a zero class or similar classes and offer ways to learn Polish. During the admission of the child to school, parents are informed that if the barrier is language and the child doesn't develop this as he should, then we will treat the current year as a zero year," explains the president.
Aiming for a smooth school transition
A stay in Poland doesn't have to mean a radical change in your child's education. Compulsory schooling can be carried out at an International Baccalaureate (IB) school, where Polish children are taught, but education is conducted in English and in accordance with the IB programme, as well as at schools implementing programs with foreign teaching systems, such as those of the US, Canada, or England.
In this situation, moving to a new country won't require the introduction of a new learning system, but only the continuation of education at another school. But students must apply to schools—they don't get in automatically. They have to present documents from the previous school and have an interview. On this basis, the school head and/or admissions team will decide whether to accept the child, and if so, assign them to a specific class.
"Our recruitment team and headmaster will review all documents and then confirm whether there is a place in the right group and whether the child meets the school's requirements. The child may be invited for an interview, and asked to take tests to assess his English language skills and other academic qualifications, so that the school can be sure that he is a good fit before enrolling him in school," reads the information booklet of The British School Warsaw.
The American School of Warsaw, in its detailed admissions regulations, informs about the need to provide full information about the child before enrolling him in school—their progress in learning, problems and achievements, health condition, and more. And for their high school, students may be required to take a math and/or English exam.
According to Marcin Szela, deputy director of Akademeia High School in Wilanów, these exams are not difficult.
"The diagnostic system looks like students write two exams—in English and mathematics, then have an academic lecture, after which they write an exam, and then take individual oral exams in the subjects they are strongest in," he says.
He emphasizes that it's not realistic for a student, e.g., in class 10 of a school in Great Britain, to come to Poland during the school year and to automatically be able to continue his education in this class in Poland.
"First, we need to check his level of knowledge. This procedure also applies to the British. We want the student to receive support appropriate to his knowledge and skills," explains director Szela.
International schools don't require foreigners to study in Polish. However, in the case of Polish children and Polish citizens, they may be required to learn the Polish language and the history of Poland and Polish geography in Polish.
Our Kids recommends
What if you don't get into your preferred high school?