---
On this page:
---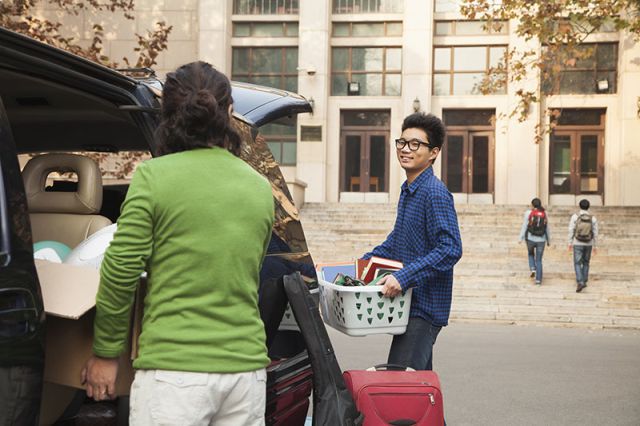 Facts about Poland boarding schools
Private boarding schools in Poland have some similarities with boarding schools in other countries. And they can be a nice fit for both international and domestic students.
Levels of education: Poland boarding schools are mostly for secondary school students, in middle and high school. Elsewhere, though, such as in Canada, the US, and Europe, boarding is also offered at the elementary or primary school level.
Programs offered: Polish boarding schools have a wide range of programs. They offer international, mainstream, alternative, and academic curricula. Some also have a special focus. For instance, they might offer special needs or gifted support, or faith-based, arts, sports, or military programs.
Price: Boarding schools tend to have a higher price tag than day schools, since they include room and board. Annual tuition for a boarding school in Poland ranges from around $20, 000 to $70, 000. This may or may not include extras, such as textbooks, uniforms, field trips, and extracurricular programs.
Admissions: Each boarding school has its own admission requirements. Common application materials include interviews, entrance exams and essays, academic assessments, and transcripts. Schools also have deadlines, strict or rolling, for receipt of these materials.
What Poland boarding schools have to offer
Private and non-public boarding schools in Poland, including in Warsaw, are increasing in popularity. This is because they have plenty of perks and are a great fit for many international and local students.
High-level academics: Boarding schools in Poland, especially boarding high schools, are well-known for having excellent academics. They offer rigorous and challenging courses in a wide range of subjects. This includes core subjects, such as math, science, and the language arts, and others, such as art (visual and performing), computers, business, geography, ethics, and social studies. Many also offer enrichment opportunities for advanced students.
International learning: Many boarding schools in Poland, including in Warsaw and Kraków, offer an international education. The International Baccalaureate (IB) program is commonly offered in these schools (for instance, in the primary, middle, or high school years). The IB is a world-class program, with an internationally recognized curriculum.
Diverse student body: Many boarding schools have day programs as well. This means they have a nice mix of local and international students. In fact, Poland boarding schools tend to have students from many countries, including Poland, Canada, the United States, Britain, France, Germany, China, and Japan. Living and studying with such a diverse range of students can be a great learning experience for your child.
Support systems: Polish boarding schools tend to offer strong student support. For instance, many provide academic and personal counselling, peer tutoring, mentorship, and guidance programs. This can help your child excel academically and socially, and get the most out of the boarding experience.
Special needs programs: Some Poland boarding schools offer special needs support. For instance, they might have a full- or part-time special education class, or offer in-class accommodations for special needs students. They might also have several teachers with intensive training in special needs education.
Ample resources: Boarding schools, like many other types of private schools, often have great resources. This may include computers and interactive whiteboards, art studios, sports facilities. It may also include extracurricular programs, such as clubs, sports, community awareness, and outdoor education programs. This ensures your child's learning and growth goes beyond the classroom.
Small class sizes: Many boarding schools have small class sizes. Many also have low student-to-teacher ratios. This can promote an interactive and engaging classroom. It can also allow teachers to tailor instruction and curricula to meet your child's special learning needs.
Self-reliance: Boarding school students are expected to be independent. They'll need to develop daily routines, follow day and evening schedules, and make lots of crucial decisions. Becoming more independent can build confidence, and this can only serve your child well in the future.
Making friends: Boarding school is a great way for your child to build close relationships, with peers and teachers. In fact, many graduates report that they made some of their best friends at boarding school. And sometimes these are friendships that last a lifetime.
The education system in Poland
Poland's education system has several distinct features. This system has both similarities and differences with that of Canada and the United States. Depending on which boarding school you choose, your child will likely need to make some adjustments. Remember, though, most Poland boarding schools are at the middle or high school level.
Elementary school (or primary school):
Elementary school, called "primary school," starts at around age seven and goes for six years. In Poland, unlike in North America, it's divided into two three-year phases. In the first phase (I Etap), there's a mostly integrated curriculum, where many subjects are taught in an interdisciplinary way. In the second phase (II Etap), more subjects are taught separately, usually by specialist teachers. There are few Poland boarding schools at this level.
Middle school (or junior high school):
Middle school, sometimes called "junior high school" or "lower secondary school," lasts three years. It's now optional in Poland (for Polish residents). That said, most Polish children attend middle school, from the age of 13 to 16 (grades 7 to 9).
Middle school is the 3rd phase of education (III Etap). It covers stages 1 to 3, and emphasizes math and science, the language arts, and the visual and performing arts. It also covers computers, history, geography, religion, and ethics, among other subjects.
High school (or upper secondary education):
High school, also called "upper secondary education" or "general secondary education," starts after compulsory schooling. Unlike Canada and the US (among other countries), where high school is compulsory until the age of 16 (or in some states 18), high school is completely optional in Poland.
High school is meant to prepare students for university or college (or what Poles call "tertiary education") or the work force. It school doesn't provide students with any professional qualifications, though. The high school curriculum covers math, science, the language arts, information technology, business, geography, social studies, art and culture, and ethics, among other subjects.