---
On this page:
---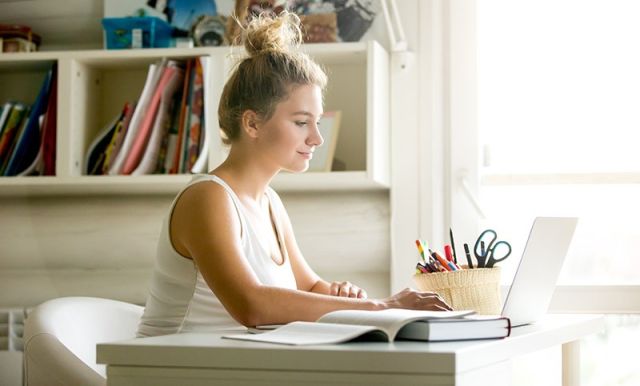 Some of these schools follow a British school curriculum. Others follow an American school curriculum.
Private school expo: To learn more, visit our private school expo in Warsaw. Here you can meet with some of the top private schools in Warsaw, and all across Poland, all in the same place. The expo also has informative seminars about private/non-public education in Poland, including the issue of how to choose a school.
Facts about Warsaw boarding schools
Age range: Most Warsaw boarding schools are for older students, from middle school and high school. Some, though, admit students from elementary (or primary) schools.
Costs: Annual tuition for a boarding school in Warsaw normally includes education, lodgings, and food. This can range from $20, 000 to $70, 000. There may be extra costs not included in tuition, though, such as school uniforms.
Student body: Many boarding schools offer day programs as well. This means they'll often have a mix of international and residential students.
Admissions: Each school has its own admission process. Common application requirements include interviews, entrance exams, and academic assessment. Schools also have specific deadlines for receipt of application materials.
Benefits of Warsaw boarding schools
Academics: Boarding schools in Warsaw, Poland offer a world-class education. Many have a specific program focus (such as science and technology or math), curricular philosophy (such as IB), and enrichment programs (such as gifted). This can help students reach their full academic potential.
International education: This is a priority for most boarding schools. Many offer world-recognized programs such as the International Baccalaureate (IB), Advanced Placement (AP), and Round Square.
Community: Boarding schools offer a unique community. Your child will get to live, learn, and grow up with all their classmates. They'll also have the opportunity to develop strong connections with educators, in and out of class.
Independence: Students in boarding schools are expected to take charge of their own lives. They'll need to develop daily routines, follow day and evening schedules, and make important decisions. This self-reliance is sure to serve them down the line, both in and outside of school.
Academic support and development: Boarding schools challenge kids academically, and help to instill discipline in them. They also often have special programs to support your child's learning and social needs (such as special needs programs). And your child will be encouraged to pursue their passions outside of class as well.
Social and personal development: The boarding environment presents great opportunities for personal growth and social development. Kids will be required to deal with all aspects of life, from academics to learning their daily routine to managing relationships. This can spark growth and accelerate maturity.
Extracurriculars: Most boarding schools have extensive extracurriculars. This can include outdoor education, sports, and arts programs.
Small classes: Many boarding schools have small class sizes and low student-to-teacher ratios. This can lead to a more intimate and interactive learning environment. It can also promote more engaged learning.
Diverse student body: Most boarding schools admit student from numerous countries, spanning several continents. This can broaden your child's horizons and be a great learning experience. They'll learn about new languages, cultures, customs, and values.
Questions to consider when choosing a Warsaw boarding school
Reputation: What do current and former students think about the school? Is it well-respected? Is it worth the price?
Academics: Is your child looking to study a specific discipline (e.g., biology, engineering, math, visual arts, or language arts)? Does the school specialize in a discipline? Does it offer Advanced Placement classes, IB programs, or English as a Second Language (ESL) instruction?
Philosophy: What is the school's approach to education? Is it mainstream or alternative? Does it fit your child's learning style?
Size of the school: Is the school big or small? What is its average class size and student-to-teacher ratio?
Extracurricular activities: What extracurriculars does the school offer? Would your child be interested in any of the programs it offers?
Cost: Is the school affordable? How much is tuition? What does tuition include and not include? Does the school offer flexible payment plans?