---
On this page:
---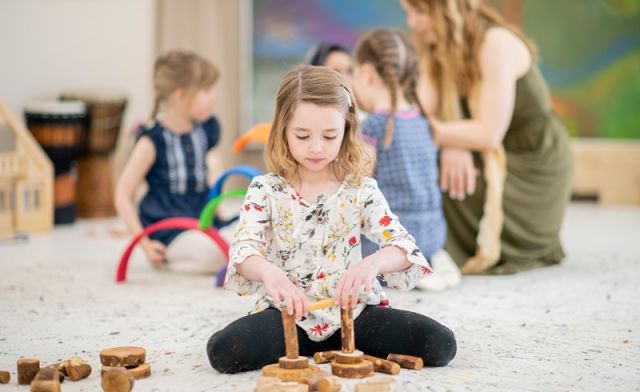 What is an alternative school?
Alternative schools depart from the mainstream. They offer a teaching approach, curriculum, or learning environment that differs from what you'll find in most schools.
Some, but not all, alternative schools are part of the progressive movement in education. This movement involves different and sometimes conflicting ideas. Normally, though, it focuses on experiential learning, integrated curricula, personalized and collaborative learning, critical thinking, and problem solving, among other things.
Many private and non-public schools in Poland are alternative or progressive. These schools employ many, though normally not all, of the following practices.
Multi-age classes
Focus on the whole child
Integrated curriculum
Individualized curriculum
Advanced pace of study
Specialized curricular approach
Customized support programs
Focus on the arts and creativity
Experiential learning
Inquiry-based learning
What kinds of alternative schools are there?
There are several different kinds of private and non-public schools in Poland. This includes alternative schools. Alternative schools are especially popular at the preschool and elementary level. They're also offered in middle and high school, though.
Social schools: Social schools in Poland are non-public (and normally non-profit) schools created by social organizations such as the Social Education Association (STO). These schools tend to emphasize family involvement, where parents work closely with students, teachers, and administrators. They also aim to develop the social skills and competencies of students. As the STO puts it, "it's about shaping a student as a person: in a mental, social, cultural, and physical sense." Many social schools also have small classes and use innovative teaching approaches.
Montessori schools: This approach is especially popular in preschool and elementary school, though it's offered at higher levels as well. Montessori schools have lots of self-directed learning. With guidance from the teachers, kids can often choose their own work and pursue their interests and passions. Many Montessori schools in Poland, such as those in Warsaw, are accredited by a certifying institute, such as the Association Montessori Internationale (AMI). And some have teachers with specialized Montessori training, acquired at the Polish Montessori Institute (PMI).
Waldorf schools: Waldorf schools in Poland don't have a standard curriculum, one for all students. Learning is customized to the special needs of each child. These schools also focus a great deal on art and creativity, and this is infused through the whole curriculum. The goal is to promote creativity, curiosity, and imaginative learning. Moreover, most Poland Waldorf schools delay core academics until at least grade 1, when students are developmentally ready.
Special needs schools: Special needs schools provide support for children with physical, learning, linguistic, social, behavioural, and psychological challenges. Many private and non-public schools in Poland offer small classes, tailored instruction, and extra support and resources for students with one or more special needs. Some of these schools offer full-time dedicated a special needs class, while others offer part-time support (such as in-class accommodations).
International Baccalaureate (IB) schools: The IB is an advanced, university-level program offered at many schools in Poland (especially international schools). It's assignments and test are administered by an international committee. IB schools are a great option for motivated and high-achieving students. In Poland, they're offered at the primary, middle, and high school level.
Gifted schools: Some private and non-public schools in Poland provide support for gifted learners. This can be done through full-time dedicated gifted programs, through part-time withdrawal classes, or through in-class accommodations.
Democratic schools: There is no one definition of democratic schools or democratic education. Democratic schools in Poland take many forms. They tend, though, to involve self-directed learning and a strong and equal involvement from students, teachers, and parents in the education process. As the Alternative Education Resource Organization (AERO) puts it, democratic schools involve "... education in which young people have the freedom to organize their daily activities, and in which there is equality and democratic decision-making among young people and adults."
What are the benefits of alternative Poland schools?
Alternative schools in Poland, like other kinds of private schools in Poland, have plenty of perks. For many kids, they can be a better fit than a traditional school. Depending on your child and the type of school you choose, alternative schools can have a number of benefits. To learn about the benefits of private Poland schools in general, read our dedicated guide.
Individualized learning: Many alternative schools in Poland customize learning. Instead of using a "one-size-fits-all" approach, teachers tailor their instruction and curriculum to meet your child's learning needs. For many students, this can lead to increased engagement and focus. It can also inspire a love of learning, sometimes a lifelong one.
Specialized support: Many alternative Poland schools have extra teaching staff and lower student-to-teacher ratios. This allows them to give your child the special attention and support they need. Some schools also offer dedicated support for special needs students, through a special education class or in-class accommodations or modifications.
Parent involvement: Some alternative schools in Poland, such as social and democratic schools, emphasize parent involvement. You'll have the chance to volunteer in school, sit in on classes, make decisions about school work, be a part of school initiatives, and more. This can allow you to be an integral part of your child's education and help ensure they get the most out of school.
Advanced academics: Some alternative schools have advanced study programs. Two of main options for advanced studies in Poland are gifted and IB programs. These programs offer demanding courses with high academic standards. If your child is an advanced or high-achieving learner, these programs can offer the right challenge for your child and bring out the best in them.
Small classes: Many alternative schools have small classes and low student-to-teacher ratios. This can make for a calm, inviting, and interactive classroom. It can also help your child become a more engaged learner.