---
On this page:
---
Participants at the expo
We had the opportunity to speak with schools, as well as hundreds of families who visited the expo. We're happy to say the feedback we received was very positive.
Schools commented that the expo was well organized, gave them the opportunity to network and gather info, found the seminars and materials provided by Our Kids valuable, and found the school booths attractive and well set up.
Families loved the children's activities, diversity of schools, in-depth information provided by schools, and the opportunity to learn about new types of schools.
Most importantly, expo participants left with a much deeper knowledge of non-public education and a greater understanding of the school search and selection process. This was our primary goal.
We're very pleased that our expo generated so much interest and enthusiasm. Because of the huge public demand for knowledge about non-public education and contact with schools, we expect this to continue in the years to come (we'll be hosting a non-public school expo in Warsaw every year).
Video
Photo gallery
Please click here to view our photo gallery.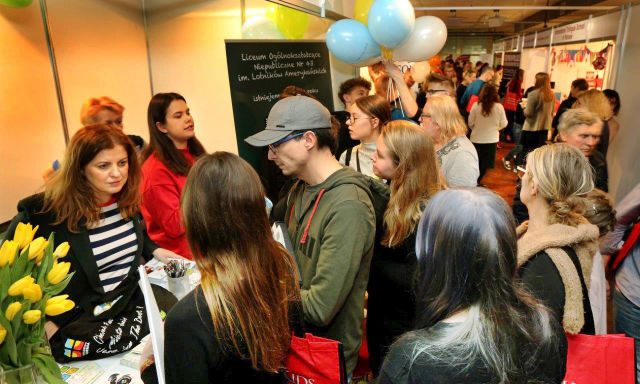 Learn more at OurKids.net/pl
To learn more about the expo, read our brochure (or "welcome guide").
In the meantime, we encourage you to use our website — www.ourkids.net/pl/ —which has hundreds of articles and a lot of useful information you can use when looking for and comparing schools, including detailed profiles of many non-public schools in Poland. The website is continuously updated and enriched, so you can always find something interesting there.
If you consider Our Kids Polska initiatives valuable, please share information about us with your relatives and friends.
We're very happy to hear your comments and suggestions. Please contact us at [email protected] or [email protected]