---
On this page:
---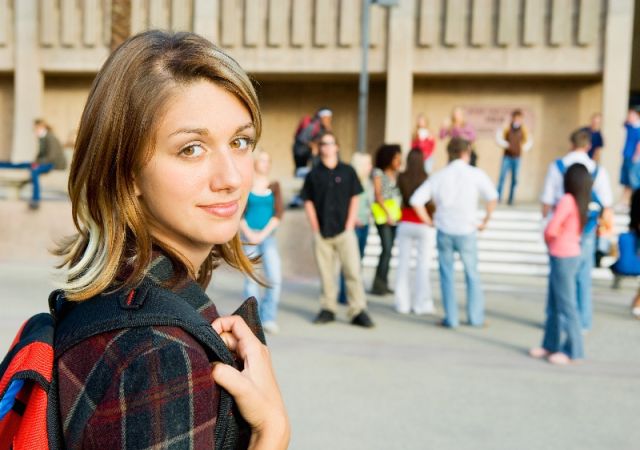 Eighth-grade exam
The eighth-grade examinations usually took place in April, e.g., in 2019 the exams were held from April 15 to 17 (additional dates: June 3 to 5). This year, April was the peak of the pandemic, so the examination session in primary schools was postponed until June and the eighth-grade exams were held between June 16 and 18 (additional dates: July 7 to 9).
The results of the eighth-grade exam will be announced on Friday, July 31, 2020 at 11.30 (in a briefing by the executives of the Ministry of National Education and the director of the Central Examination Commission, which will be available on the Ministry's Facebook page).
Each primary school graduate will also receive a record of his/her detailed eighth-grade exam results (it can also be sent by e-mail at the parent's request, or from 10.00 a.m. on July 31, students can check their results online, having received their logins and passwords from their school head).
Recruitment to secondary schools
Admission to high schools for the 2020/2021 academic year began on June 15, when students could begin submitting application forms to high schools. These still needed to be supplemented:
• Until July 10, with a primary school certificate.
• Until August 4, with a record of the eighth-grade exam results. Until this date, it is also possible for candidates to change the school they are applying for.
On August 12, 2020, lists of accepted and not accepted candidates for each high school will be announced.
From August 13 to 18, candidates admitted to each school must confirm their intention to study at school and submit the original documents, if those have not been submitted yet.
On August 19, lists of candidates admitted and not admitted to each high school will be announced.
How can students check the results of high school admissions?
• On the list posted at the school of first choice.
• By logging into their online accounts. Those students who indicated in the application submitted to the school of first choice that they would like to access their results online, received a PIN to access their accounts. For candidates who filled in the documents manually, the school can also generate a PIN, which will enable them to check their results online.
In the last school year 2019/2020, as every year, in addition to the basic recruitment dates, there were also supplementary recruitment dates (July 26 to 30). This was one of the last chances for students who didn't get into their selected school.
However, in 2020, due to the delay in both the examination and recruitment dates, there will be no supplementary recruitment.
What if you don't get into your first- or second-choice school?
When schools publish their lists of admitted and unaccepted candidates, those who don't find their names among next year's students of their dream school will be disappointed. This is even more so this year because there will be no supplementary recruitment and, as always, some students, despite the possibility of submitting applications to several schools, chose only one.
This can be frustrating: "I didn't get into any school," "I don't have enough points to get in," "What should I do?" But it can also be the right moment to consider your alternative options.
Remember that when applying to public high schools, first of all, grades and results at the eighth grade or junior high school exam, certificates with a red stripe, etc. are taken into account. In good high schools in one year there are always many finalists and laureates of various subject competitions and "olympiads."
Not all students do well in extremely stressful exam situations. Just like not everyone gets the highest marks at school, mainly based on class and test results. The system promotes a specific type of student. Also, there's no time and place for interviews, where the school can get to know the future student and his or her various talents and interests.
And what if a talented young student doesn't get into any good public high school? They have to find a place somewhere, because legally, the public system must provide education to everyone. Such young people will be offered education, e.g., in industry (formerly called "vocational") schools, where there will probably be vacancies. But many don't want to attend one of these schools because they aren't in line with their plans.
Alternative option: private school
The popularity of private schools and preschools in Poland is growing at a dizzying pace, as research shows. Small classes, individualized teaching, a wide range of extracurriculars, a high level of foreign language instruction, innovation, a focus on teaching 21st century skills, and personality development are typical features of these schools. Thus, private school students tend to receive higher results and their opportunities are often more promising. It's worth comparing public and private schools in more detail.
Private schools have a different approach to admissions and to the students themselves. Not only grades count, but also the "entire student"—his or her interests, expectations, and goals. This approach is used for all students—those ambitious and academic, because the school knows how to stimulate and challenge them, and those who have passions, but also those with weaknesses, because the school will provide them with support and help.
An example would be Aneta and her son Paweł, who's in eighth grade. Paweł loves animals. He breeds rats, snakes, and lizards at home, and devotes every moment to researching them. It's been his passion for years. He didn't receive good high school grades, except for biology and chemistry. This and his eighth grade exam didn't qualify him for a place in a public high school.
Other options weren't very tempting—e.g., low-quality high schools or vocational schools. Aneta found a private school with a biological profile/program, where at the interview Paweł demonstrated his passion for studying animals and got an offer right away. Learning in a place where he can pursue his passion is a joy and relief. And maybe, Aneta surmises, this will also ignite a passion for new subjects.
The assessment of students' work in non-public schools is also based on a different principle. Most often, it isn't limited to tests and exams. Students' work is looked at throughout the year, taking into account strengths and progress. Due to highly individualized teaching and smaller classes, each student receives what they need to succeed
Non-public schools offer various curricula: some implement the Polish core curriculum, preparing students for the Polish baccalaureate, and others, like international programs (e.g., American, British, and IB), are recognized both in Poland and around the world. These schools produce well-educated bilingual graduates, who often know other languages and easily get into the best Polish and foreign universities. The percentage of admissions of private school graduates to post-graduate institutes is very high.
Private school: concerns and solutions
Of course, enrolling a child in a private school means paying tuition fees, but ... maybe it's worth analyzing your budget, making some sacrifices, or even taking a loan.
Also, take a look at a school's tuition, because sometimes it's not as much as you might think. In addition, all extracurricular activities are included in tuition, and non-public schools have a much wider variety of these than public schools. And typically, you won't need to pay for tutoring, extra language lessons, sports activities, etc.
Another possible concern is the availability of places in non-public schools. Not all of them have openings. It's always worth looking into, though: visit the school and meet with staff who will be more than willing to provide information.
And above all, it's worth learning about the private education system. What do these schools offer? How does admissions work? What kind of education can be expected in these schools?
This is where OurKids.net/pl-en can help. We have hundreds of articles about every aspect of non-public education, dozens of school profiles, and a uniform system for comparing and evaluating them. We provide you with all the resources to give you the knowledge needed for a sound decision-making process.

Our Kids recommends articles:
Benefits of learning in Polish private schools
Why did I choose a private school for my children?
Private high schools (secondary schools) in Poland