---
On this page:
---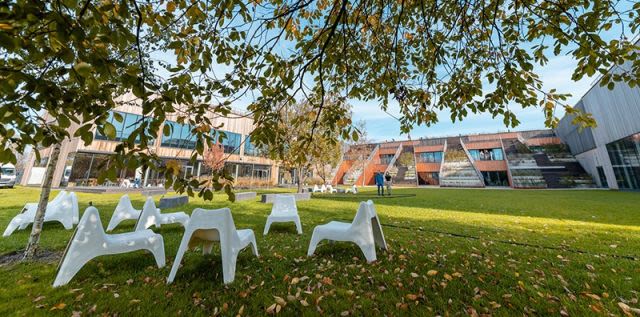 Our Kids spoke with the school principal of Akademeia High School, Mark J. Moore, who's English and studied English literature at Cambridge University. He has over 30 years of experience in the best private schools in Great Britain.
Our Kids: Why Poland?
Mark Moore: My links with Warsaw and Poland go back many years. I was always interested in the little known and developed Eastern European educational market. Many schools in Great Britain and in the US focus on South Asia and on the Middle East. Universities open campuses, for example, in Malaysia. In Dubai, there are over 300 international schools. But I was never interested in those regions, always knowing how much potential can be found in eastern and central European countries.
I collaborated with large scholarship programs and was very impressed with how incredibly talented young people are in this part of Europe. In those days, in the 1990s, of course the only way for anybody from Poland or any other Eastern European country to be able to attend a prestigious British school was to win a full scholarship.
We would come to Poland to conduct interviews in Warsaw. We talked to candidates and had over 1000 applications for each scholarship. After Poland joined the European Union in 2004, it became the most dynamically developing economy in this region, and therefore an ideal place to create such a school.
Our Kids: Do you live permanently in Poland?
Mark Moore: I spend most of my time here. When I'm not around, I have a highly efficient team of wonderful collaborators and executives. I know from my long experience at Clifton College that having a good team is the foundation for success in any good school.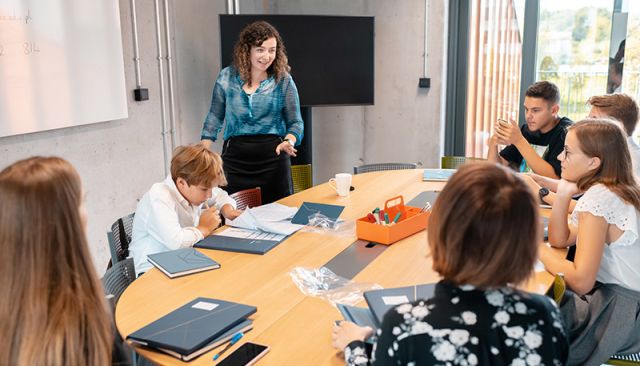 The history of the school
Our Kids: Please tell us about the history of the school.
Mark Moore: Its founder, Andrzej Dethloff, is the son of a chemistry professor who lectured at a University in Lublin. Andrzej was raised there and until the age of 16 he did not speak English, but when he turned 18, he was admitted to Oxford University, having won a scholarship. He was the president of the Oxford Polish Society. His story is a great example of what young people in his situation had to experience. Through our school, we try to make it easier for such young people to get an education at the world's top universities.
The idea of a school offering A-level qualification in Warsaw stems from more than 10 years of experience that Andrzej had in educational counselling and preparing graduates to apply to the best universities in the world. Our school in Wilanów opened on September 1, 2017. We started with only 50 students, but in our second year we already had 112. Now we have 120. Our goal for next year is around 260.
Scholarships
Our Kids: As we read in your school materials, you offer scholarships for gifted students.
Mark Moore: We would like such students to constitute as much as 20% of our student population. This is a lot considering how significant the scholarships are. Not all of them cover the full cost of education—some cover, for example, 70% of the fees, with the rest being paid by families, but this is significant help for most gifted students. Some of these scholarships are funded by our donors who support our Foundation, but the majority of them are covered by our school.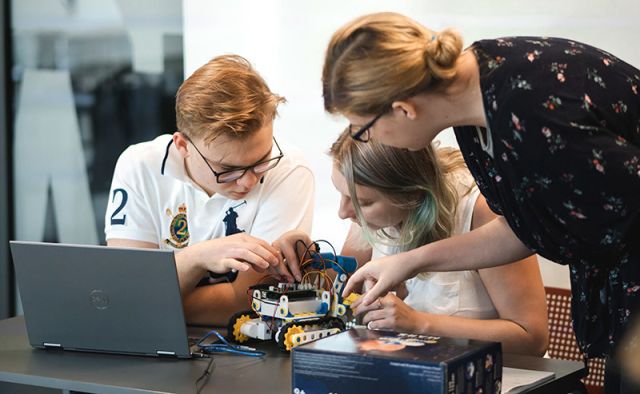 School building and boarding
Our Kids: Your school student population keeps growing, but do you have enough room for this kind of growth?
Mark Moore: Our present building can house about 300 students. We're considering the possibility of expanding the school, and are comparing various possible scenarios, including increasing the number of boarding spaces.
Our Kids: Exactly—from what I know, your school also offers education to students from outside Warsaw.
Mark Moore: Yes, we offer them boarding very close to our school. At present, we have 21 students from various parts of Poland and from abroad staying on a specially adapted floor in a nearby hotel. We're considering increasing this part of our offer or building a boarding house, knowing how much interest in education in Poland there is among students and parents from other countries in the region. You can see this interest, for example, at the University of Warsaw, where every year more and more students from Ukraine and Russia begin their studies.
Students
Our Kids: Who are your students?
Mark Moore: Most of them are Poles or children from mixed marriages in which one of the parents is Polish. We also have a growing percentage of kids of so-called expats. They all have one feature in common—they're very talented and intelligent.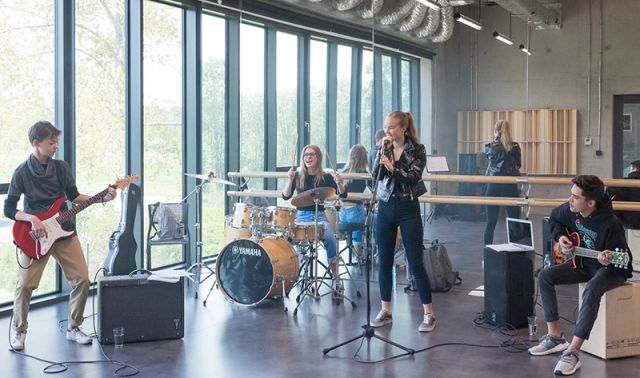 Teachers
Our Kids: Who teaches in your school?
Mark Moore: Most of our teachers come from Great Britain or are graduates of British universities. The rest are Polish teachers with a lot of experience implementing international educational curricula. One third of our faculty have PhD degrees.
Our Kids: How do you manage to get such people? Most schools complain that it's so hard to find good teachers.
Mark Moore: We advertise in Great Britain and also have good contacts. Both myself and Dr. Karolina Watras, Vice Principal responsible for the academic curriculum, studied at Cambridge, and thus we have a large network. We also attract great teachers who have Polish partners and for whom work in a school such as ours in Poland is very attractive.
Our Kids: As far as I know, other private schools face a serious problem of turnover. Even very good teachers soon leave. What is it like at your school?
Mark Moore: It does happen that teachers leave, but we manage to keep most of them here. What attracts high-quality teachers with great passion to stay is working with gifted and intelligent students. We guarantee them teaching small groups, individualized work with students, and the possibility of implementing ambitious teaching ideas. Most of our teachers are very ambitious people seriously interested in research and education, and thus working with outstanding students is extremely appealing to them.
We describe our school as a pre-university school. It's more like a university than a regular high school. We use a tutoring system, so for those teachers who used to lecture at universities, the difference between their work there and teaching in our school is not significant. All this makes our school a big draw for teachers.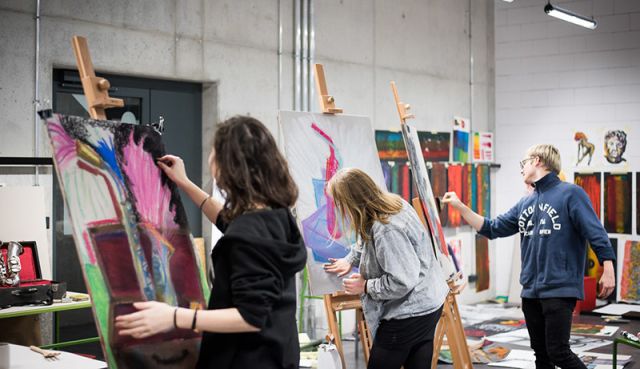 The uniqueness of the school
Our Kids: How is your school different from others? Why would parents decide that it would be particularly appealing to them and their children?
Mark Moore: Even the very concept of our school as a pre-university school is quite unique. We prepare young people to study at the world's top universities. When our graduates begin studies abroad, they feel at home. I don't know of any other schools, at least in this region, which offer this. We use oval tables—an idea from Boston, this kind of democratic arrangement called the Harkness method, where everybody shares their knowledge on equal footing. This is a symbol of how we see education in our school.
We also have very low student-to-teacher ratios. Right now, we have just over three students per teacher. Once we've developed fully, it will not exceed six students per teacher. This creates fantastic possibilities for individualized learning. The best public schools, such as Batory or Kopernik, have classes of 30 students. That's a huge difference.
In our school, we use the British curriculum, so students prepare for A-level exams, which assume very detailed knowledge of subjects and deep preparation. If we compare that with schools offering the IB programme, our students have fewer subjects, but they study them in much more detail, with special focus on independence and critical thinking.
On top of this, our school offers a wide range of extracurricular activities. The last two years of education are spent on preparing our students for their diploma exams in three subjects, and they can fully concentrate on those. For example, if a student is particularly talented mathematically, they have a unique opportunity to get in-depth knowledge in the subject and two other related ones, for example, physics and chemistry. Of course, students receive education in other extra subjects, for example, foreign languages or history, but they don't have to take exams in those subjects, which considerably reduces the pressure they're under.
Also, we pay a lot of attention to the overall development of our students, which we do by means of our Personal Development Scheme, and our highly qualified team of school psychologists supports their emotional growth.
The exclusivity of the school
Our Kids: Your school has very high fees—does this mean that it's a very exclusive school?
Mark Moore: Of course, some children come from very wealthy families, but considering how wide our scholarship program is, we have a significant percentage of talented students who make use of financial support. What makes our school exclusive is not high fees, but its academic selectiveness and focus on the high level of education.
We're very selective in terms of admission. We're interested in highly gifted and intelligent students. This year some of our students are applying to Oxford and Cambridge, while the rest are applying to top universities in Great Britain, Europe, and the US. We provide all our students a university education at the highest level and complete support, but we also demand a lot from them.
Education at our school prepares students for the top universities in the world, while at the same time its cost, both financial and emotional, is a lot lower than it would be if a 14 or 15-year-old were to attend a similarly high-quality boarding school in Great Britain.
Five of our graduates last year are currently studying at Cambridge, and a few others at other acclaimed British universities. Whereas 20 years ago they would have had to attend very expensive high schools in Great Britain to be able to later find themselves at such outstanding universities as Cambridge or Oxford, now they can be prepared for that path in Poland.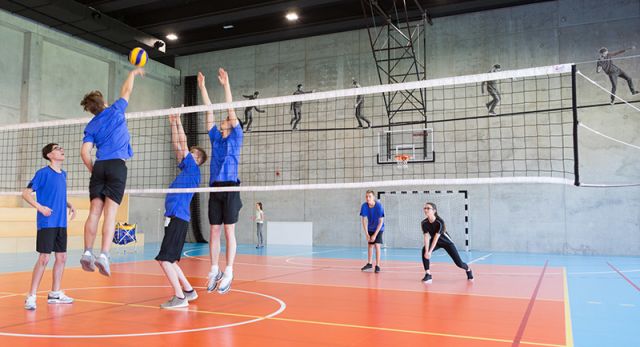 Co-curricular enrichment
Our Kids: Your school offers a wide range of extracurricular activities which, as you say, is an integral part of your curriculum. How does this work?
Mark Moore: There are two aspects here. First of all, we have a wide range of activities to choose from, the so-called school clubs or electives. Students who are, for example, mathematically or scientifically gifted and study those subjects can choose from a large number of extra courses which would complement their core curriculum, such as theatre, music, arts, history, and many others. We offer our own courses as well as classes run by external experts.
Recently, in response to our students' initiative, we introduced Latin, taught by one of our scholarship students, a winner of the Latin Olympiad. We also have additional lectures which enrich our students' knowledge and broaden their horizons. They are delivered by our teachers and specialists, whom we invite from all over the world. We also have great resources as far as music and art are concerned, such as a beautiful auditorium. Our school offers a program of personal development called Personal Development Scheme which develops students' social skills and soft skills.
Our dedicated well-being team provides students with emotional support on many levels—they can all count on help if necessary. We also encourage our students to initiate charity campaigns, to work for the local community, to do volunteer work, and to develop their character and personality.
While we mostly focus on developing our high-level academic program, we also take care of the overall development of our students, including the so-called soft skills, such as communication, group work, etc.
Mentors
Our Kids: How does your mentorship system work?
Mark Moore: This is also a unique feature of our school. Our own teachers are mentors—all teachers in their job description have the role of a mentor for a group of students, usually 6 to 8. These are mostly students in the field in which their mentor specializes. The mentor is also the main contact for the student's family. It's someone who has overall knowledge of the education of the student, and provides advice and support regarding the student's choice of school subjects and future educational path.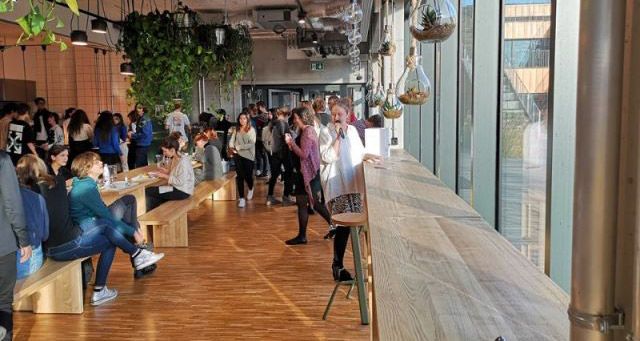 Achievements
Our Kids: What are your most important achievements and what are you proud of?
Mark Moore: As a Cambridge graduate, I'm particularly proud that out of the very first group of our graduates. as many as five students study at this university, while the rest of them are students at renowned universities in London, New York, and Barcelona. Our great achievement is that we deliver what we promise—we promote our school as a place which helps students identify and develop their potential and which prepares them to study at the world's top universities—and this is what really happens.
We're also happy that we can help our students fulfill their dreams and aspirations, even those not connected to their academic development per se. For instance, one of our graduates from last year always had a passion for music. We've created conditions for her to develop this passion, both through learning music and learning to play instruments, as well as performing in our school orchestra. Now she studies songwriting at one of the best music universities in the world.
Challenges and difficulties
Our Kids: What is difficult and challenging in your work?
Mark Moore: Definitely fighting with the myth that we're a school only for rich kids. As I mentioned before, this is not true and it's very important for us to get this message across to everybody.
The second difficulty is definitely making people aware of the fact that the British curriculum offered in our school, which is also supplemented with a wide variety of extracurricular activities, provides young people with an equally rich and broad education as programs such as IB. We offer everything which IB offers, but our system allows the students to get in-depth knowledge with much less stress involved. It's organized in a different way and our curriculum allows gifted students to learn subjects that they're passionate about in an in-depth way.