---
On this page:
---
It's no wonder both parents and children are so worried. This is especially worrisome given that the strike is indefinite, and occurs just before middle school final exams are supposed to take place. There's also a lot of stress connected with the high school-leaving exams (matura) approaching in May.
The Polish Ministry of Education has reassured families the strike won't impact exams. However, this is far from a guarantee, since it's difficult to organize exams for so many students during a strike.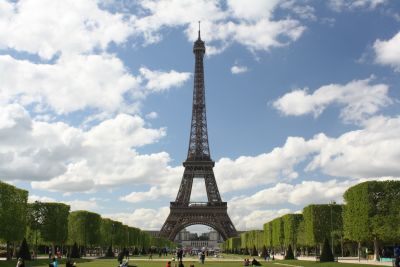 What's the conflict about?
The conflict between the teachers and the government is not new—teachers in Poland have been demanding changes to their employment conditions for a while, especially their wages. Average teaching salaries in Poland are well below average. This is determined by the Ministry of Education based on the so-called Teachers' Code (Karta Nauczyciela), which is very different from other payment policies (which are determined by the Labour Code).
On the Teachers' Code, salaries are non-negotiable and pay is quite low. This is the main reason for the current conflict. The system seems unfair, and also leads to many valuable teachers leaving the profession, which is very troubling.
Affect on non-public schools
This situation doesn not affect non-public schools, where business continues as usual, and there doesn't seem to be threat of a strike. In non-public schools, teachers' contracts are based on the Labour Code, and salaries are negotiable. This means their employment conditions are normally much better, and they're less likely to strike. Yes, some schools may put up flags to show solidarity, but they have no plan to strike.
"A decision to go on strike is always difficult and we fully understand many teachers whose pay is far below acceptable. However, I'm happy to say that our school offers excellent work conditions, and that we will not go on strike", says Marcin Szela, vice principal of Akademeia High School.
Non-public schools will continue to run as usual
The fact that non-public and private school teachers aren't striking reassures parents and students there's little to worry about. There's no risk to the upcoming primary and middle school exams, and the secondary school exams in May.
"Private schools don't have these kinds of difficulties. Our teachers don't go on strike, and therefore there will be no disturbance to the school work or examinations. The exams for elementary school and middle school graduates which we conduct will take place as planned," says Żaneta Cornily, owner of school and kindergarten network Pro Futuro. "Our exam boards are ready. All the teachers who participate in them have been trained. We're ready for the exams."
Cornily also emphasizes that in contrast to public schools, where it's common for younger students not writing the exams to stay home for this week, Pro Futuro schools prepare a special program for younger students to keep them engaged and learning. "This is the time we use for various outings, educational trips, and cultural events which we conduct in school. These aren't sightseeing trips, but very useful and valuable teaching activities."
"So our students and their parents don't have to worry—our school days will continue as usual, and the process of preparing students for the upcoming exams will also proceed with no forseen problems. You need to remember that Academeia works according to the British curriculum (English National Currriculum), so our exam dates are different than the public school ones. Also, the unique feature of our exams is that they're conducted over a longer period of time—so there is no such pressure over just a few days typical of the polish matura or the middle school-leaving exams. We feel this is definitely a lot better for the students, alleviating their examination stress," adds Marcin Szela.
When are the exams?
According to a news release by the Central Examination Board, the exams in schools which work according to the Polish National curriculum, i.e., also most non-public schools, will be held on the following dates:
Middle school leaving-exams
April 10th (Wednesday): humanities
April 11th (Thursday): math/biology
April 12th (Friday): modern foreign languages
Grade 8 exams (elementary school-leaving exams)
April 15th (Monday): Polish
April 16th (Tuesday): math
April 17th (Wednesday): modern foreign languages
High school-leaving exams (matura)
May 7th (Tuesday): math
May 8th (Wednesday): English
Oral and written exams in other subjects will continue until May 23rd.